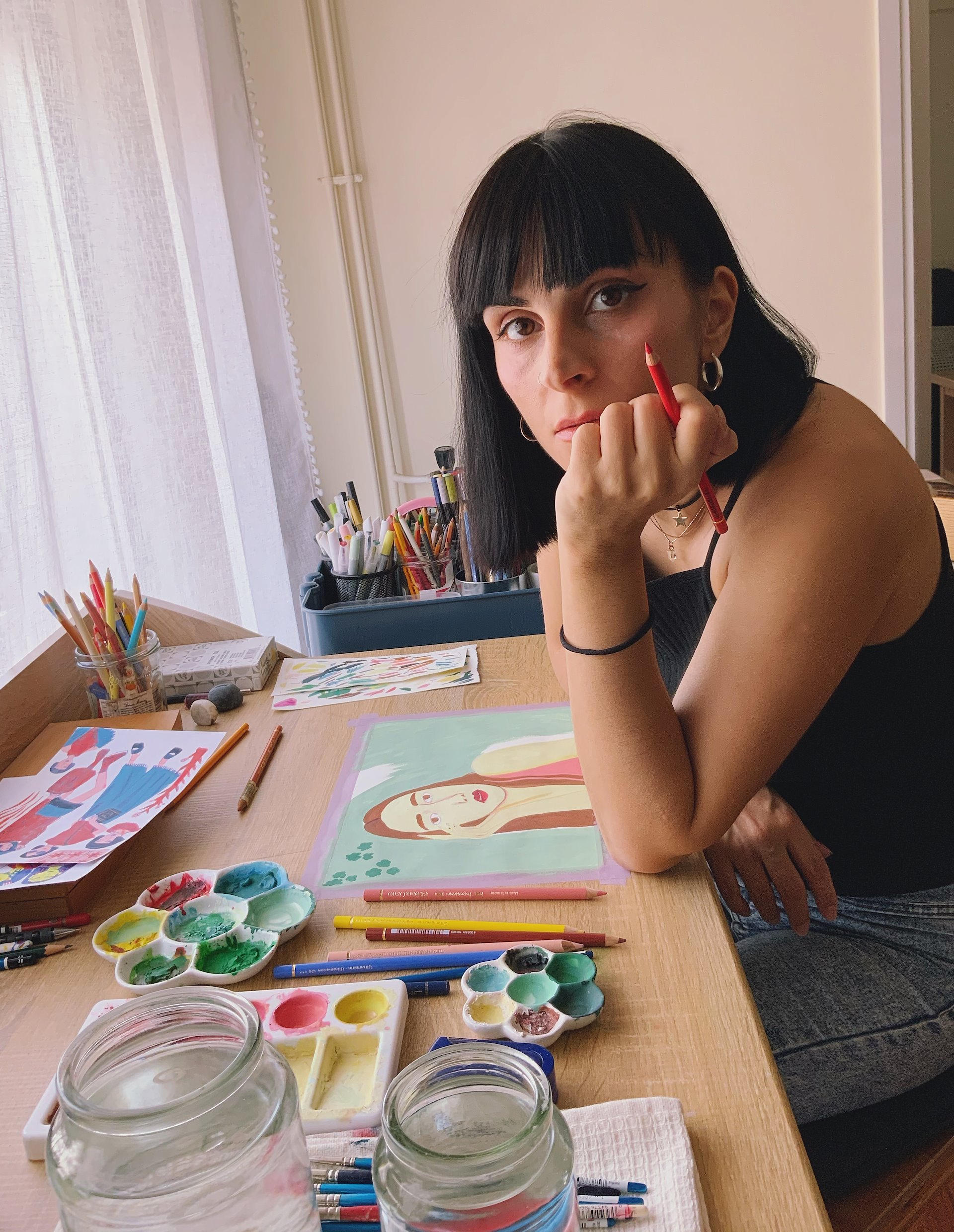 Villie is an illustrator based in Athens,Greece.
She studied illustration at Ornerakis School of Applied Arts.
She has been illustrating professionally since 2008.
She has illustrated over 50 board books, stickers books, activity books, books with flaps & sounds, puzzles, kids magazines and book covers (YA and fiction).
She loves to work on books such as nonfiction, fiction and YA.
Her favorite thing to explore is themes of femininity, beauty, nature and social issues.
She is highly interested in fashion illustration, commercial, book covers, portraits, editorial and patterns.
She draws inspiration mostly from the female figure.
She admires women and loves to notice them in everyday life, how they dress,talk, move and feel..
Through her work she tries to explore herself and depict
her own emotions.
Villie is also influenced by fashion, music, movies and dancing.
She draws with different materials and loves experimenting with gouache, acrylic, colored pencils,crayons and digital media.
If you are interested in working with her please get in touch.
Represented by Illozoo
+1-912-631-2164
Or you can contact directly at villiek83@gmail.com